Published on 04/09/2018 1:35 pm
Explore Mewar with Taxi Services in Udaipur
Udaipur is the second largest city of Indian state of Rajasthan, it is located at a distance of 415 km from capital city of Jaipur; Udaipur is very well connected via National Highway, train & air to all major cities of India. Udaipur is often referred as "Venice of east" because of beautiful lakes in the middle of the city. So here we provide all details about the Udaipur Tourism, Udaipur Sightseeing, and Tourist Places visit Udaipur.
#Crystal Gallery –
The crystal gallery is situated in the Fateh Prakash Palace. It is known for its breathtaking collection of crystal, which include tables, sofa sets, dining tables, dressers, fountains and even beds besides a whole array of washing bowls, decanters and perfume bottles, along with an exquisite jewel studded carpet. Maharana Sajjan Singh ordered these from England, but died before they were delivered to the palace.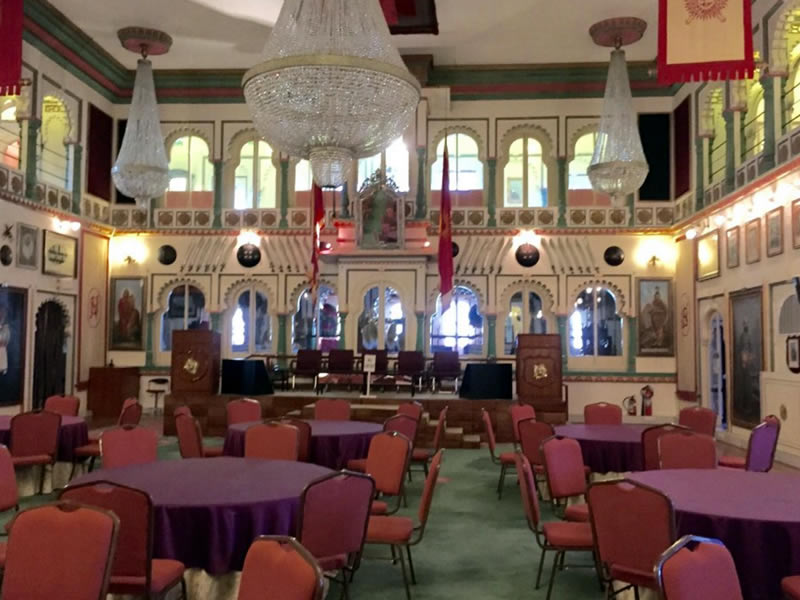 Book hotels near Crystal Gallery in Udaipur through VNV Tours and get amazing deals. Know about the best Udaipur hotels near Crystal Gallery with their services, amenities, and read reviews from people before you make the final booking. We gives you best Car Rental Services in Udaipur at an affordable cost.
#Fateh Prakash Palace –
Maharana Fateh Singh, who ruled from 1884-1930, used to be the royal occupant of this palace. Today, Fateh Prakash Palace is a grand heritage palace hotel that represents authentic royal luxury at its best.The warmth of royal hospitality greets you as you walk along the corridors lined with large paintings of the Mewar School that flourished through the seventeenth to the nineteenth century. It's a legacy kept alive since the early decades of the twentieth century, till date the formality of royal occasions is maintained.
#Kumbhalgarh Fort –
Kumbhalgarh Fort is a World Heritage Site located 84 kms north of Udaipur in the wilderness and is the second most important citadel after Chittaurgarh in the Mewar region. Cradled in the Aravali Ranges the fort was built in the 15th century AD by Rana Kumbha. The inaccessibility and hostility of the topography lend a semblance of invincibility to the fort. It served the rulers of Mewar as a refuge in times of strife. The fort also served as refuge to the baby king Udai Singh of Mewar. It is of immense sentimental significance for the people being the birthplace of Mewar's legendary king, Maharana Pratap.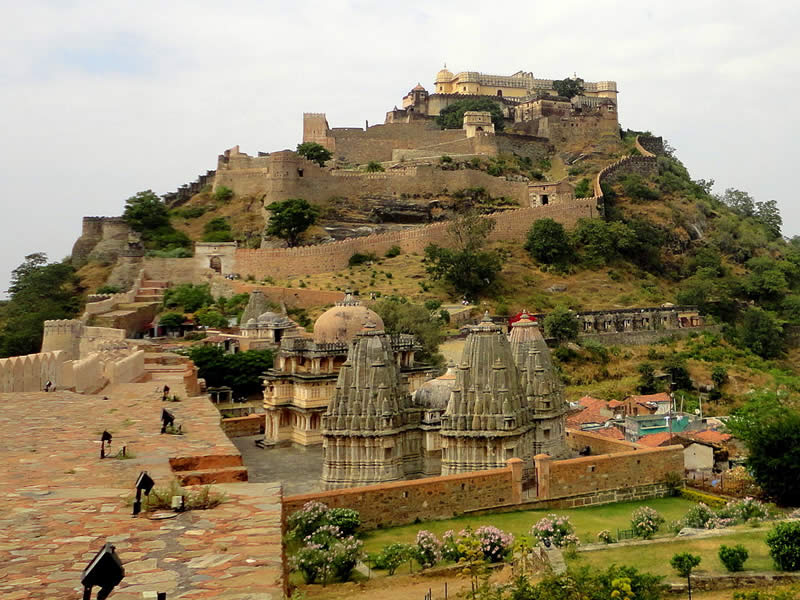 #City Palace –
The City Palace, once the home of Mewar's rulers, is today largely a museum run by the Maharana Mewar Foundation and houses a huge collection of protective gears and various kinds of weapons including the lethal two-pronged sword. The Palace actually consists of four major and several minor palaces forming a single breathtaking facade overlooking the Pichola Lake. Maharana Udai Singh initiated the construction of the palace and successive Maharanas added other structures to the complex but retained remarkable uniformity in the design.
#Jag Mandir –
It is said that Maharana Karan Singh built this second island retreat for the family of his friend prince Khurram, who later become the Emperor Shah Jahan. The prince being the son of a Rajput mother received the royal favour. As a mark of his gratitude and a symbol of brotherhood, Prince Khurram exchanged turbans with Maharana Karan. This turban is preserved, still in its original folds, in the Government Museum at City Palace, Udaipur. The palace has some striking carvings including a row of elephants that look as if they are guarding the island. The exquisitely carved chhatri in grey and blue stone also attracts the visitors. Maharana Sarup Singh granted asylum to a number of European families during the revolt of 1857.
Conclusion:
VNV Tours offers highly professional & premium services for Celebrities & Special Corporate Guests. we have luxury taxi with well trained & groomed chauffeurs. Special supervision by our agent during trip. We are a car rental & Taxi Service in Udaipur, our aim to deliver best service to our client and make their journey memorable.
VNV Tours committed to serve our customers with impeccable standards of services by putting them first in every area of our operations. We deliver Best service for Cab Hire in Udaipur at very good price. We provide unlimited comfort and safety at most economical rates. We aim to increase all our experience in creating your trip unforgettable. We tend to manage massive fleet of multiple forms of cabs to fulfill the exacting desires of our clients. We helps you to properly manage your time and cost as they charge a fixed price and within a stipulated time. They help you to move from one place to another easily and comfortably. We also provide the best Udaipur Taxi Services and Taxi in Udaipur at the best prices.
Contact Us:
Mobile: +91 967 278 5555
Mail: info@vnvtours.com